Ok, this is the last edtion of the Carnival of Craziness, so I'm putting in my BEST for this last time. Hope everyone enjoys themselves reading, (and hopefully, laughing too)! Enjoy!!!!!
So the first category is of the
Superbly Crazy: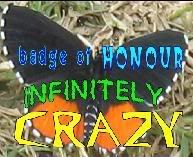 >
Dumbfiddler
from her now-much-famous (and with good reason too) popular blog -
Fiddlesticks
has submitted for this Carnival
Her First Ever Thursday Thirteen - 13 terribly naughty things she once did
. WARNING - I am not responsible of you split your sides because of laughing too much ;-)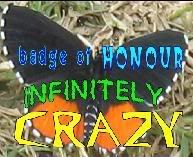 >
Edward Rudisell presents Hitting the trifecta posted at Ed's Restroom Review.


Jonathan Deamer presents 50 signs you're a blogaholic posted at Jonathan Deamer.


Madeleine Begun Kane presents Weird News Snark (New Regular Feature) posted at Mad Kane's Humor Blog.


Wenchypoo presents If Only There Were Fewer People… posted at Wisdom From Wenchypoo's Mental Wastebasket, saying, "Satirical twist on a conspiracy theory."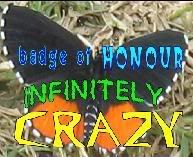 >
Sarakastic presents The most hearfelt spam comment goes to... posted at Fibromyalgia Experiment, saying, "This spammer kicked crazy up a notch"


paris lia presents BAD FATHERS DAY IDEAS - A LIST! posted at LOLette.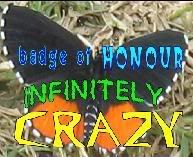 >
Aspeth presents Whackaloonery or Wave of the Future? posted at Twelve Years Of Being Annoyed By Chloe Sevigny, saying, "Giving a whole new meaning to the term "sleeping with the fishes.""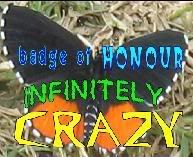 >
bobbarama presents Steaking out my favorite booth posted at bobbarama.com


Avant News presents Ghosts in the Radiators: My Crash Course in Home Heating House Chronicles posted at House Chronicles.


Deanna presents Kids dress up as Terrorists for Halloween posted at Not Another One.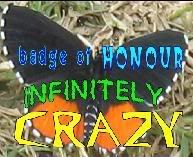 >
Silicon Valley Blogger presents 22 Outrageous Ways To Save (Part 2) posted at The Digerati Life.


Mark A. Rayner presents Ask General Kang: Iran detained 14 squirrels for espionage last week ? what animal should I use to spy on my enemies? posted at the skwib.

The second category comes down to
Personal Experiences

Leslie Williams presents Too Many Choices posted at Do You Weary in Well Doing?, saying, "AAARGH! I can't choose!"


Ann Cook presents The Lost and Profound: The Spirituality Of Computer Science posted at The Lost and Profound.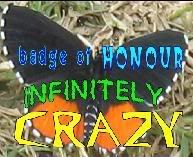 >
Kevin presents Doggy Style posted at Humble Tidbits of Vacuity.


Jonathan Deamer presents Heavenly humour: stand-up comedy and joke contests posted at Jonathan Deamer.


zamejias presents Verb: joyride posted at Verb.

The Third Category -which my readers already know, is by far my favourite ;-) is of the
Terribly Funny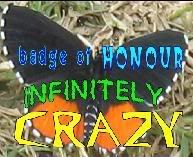 >
Anmol Mehta presents a hilarious account of his experience with (oops, I almost let that out! Go check out yourself!!!) in his post named Today I Finally Passed the Test and Have Officially Become a Man from his blog - Mastery of Meditation, Enlightenment & Kundalini Yoga

Michelle Mitchell presents Wherein Our Heroine Unknowingly Aids and Abets posted at scribbit.


Riversider presents Tales from the Riverbank posted at Save The Ribble.


Ruby presents The Absolute Best Way to Start Feeling Depressed and Useless posted at Advice and Rants.

The Fourth category consists of the
Filmy Atrractions

Tracy Coenen presents Good riddance Rosie O'Donnell posted at FRAUDfiles - its all about satisfaction at the 'downfall' of the Actress-Comedian Rosie O'Donnel.


Rickey Henderson presents Rickey Reviews "Transformers" posted at Riding with Rickey.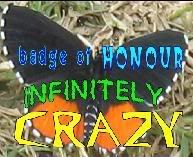 >
Conan Stevens presents BANGKOK ADRENALINE MOVIE TRAILER - Extreme Action posted at Tall Muscle Actor Blog.

The Fifth category is that of
Important News

Sheppard Salter presents Insanity At School (Yawn?Nothing New.) posted at salterblog.com.


Praveen presents Rich Jerk Revisited posted at My Simple Trading System, saying, "Crazy rich jerk videos"

Kilroy_60 presents Fear and Loathing - The Gonzo Papers - A writer, spiritualist, business consultant, explorer and photographer looks at life - A Strategic Alliance posted at Fear And Loathing - The Gonzo Papers.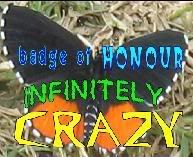 >
Mr. Besilly presents iPhone's Holy Healing Light posted at iPhone Savior, saying, "Believers endured long lines outside the Apple flagship store in New York City on Tuesday for their chance to bathe in the new iPhone's holy healing light."

The sixth and last-but-not-the-least category -
Controversial and/or Miscellaneous Stuff

Only Three Notes presents Stupid Americans! posted at Only Three Notes.


TherapyDoc presents The reality of lying posted at Everyone Needs Therapy, saying, "Let the kids lie, it's okay."


Sheppard Salter presents Breast Feeding posted at salterblog.com.


zenofeller presents The drowned faithfull posted at zenofeller.com.


James Dango presents Consider a Desktop for Your College Computer posted at College and Finance.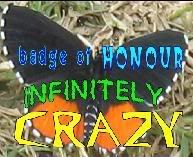 >
FitBuff presents FitBuff.com's Total Mind and Body Fitness Blog » Blog Archive » Average IQ Score Determined by Birth Order? posted at FitBuff.com's Total Mind and Body Fitness Blog, saying, "According to a recent study of nearly 250,000 males between 18 and 19 years old, the first-born had an average IQ score 2.3 points higher than their younger siblings. Doesn't sound like much, right? But, those 2.3 points increase a child's chances of getting into an Ivy League school by 30 percent."


Anna - On The Ponderosa presents TEENAGERS?The New Gateway Drug For Parents posted at On The Ponderosa.


artThailand presents artThailand: We Put The World Of Contemporary Art From Thailand Within Reach posted at artThailand.


Scooter Van Neuter presents Dems Got Religion posted at Scooter's Report.


pointlessbanter presents How to get the romance back in your love life at Pointlessbanter.net posted at Pointlessbanter.net, saying, "Kevin gives his tips on what your love life really needs."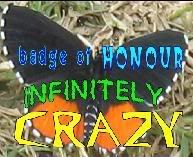 >
Kathryn Lang presents Be Peculiar Not Normal posted at The Peculiar Club, saying, "Why be normal?"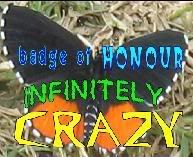 >
Shakir Hasnain has submitted three well written poems from three of his well known blogs - so here they are:


migrant from Dokto Lapse Eternus


a beautiful word from The crimsonflaw lived to tell the tale


sometimes from Mortarbled
Fonte : http://infinitelycrazy.blogspot.com